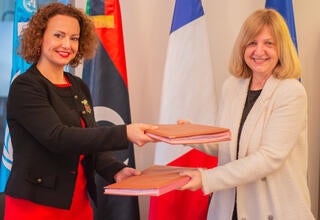 Tunis, 11 March 2020 - On 6 March, as the world was about to celebrate International Women's Day, France entrusted UNFPA, the United Nations Population Fund, with 500,000 Euros to increase access to essential reproducti...
This year's campaign for the 16 Days of Activism Against Gender-Based Violence was the first of its kind in Libya, with 128 activities conducted by UNFPA and its partners between 25 November-10 December throughout the country with the unified Libya-tailored slogan: "Take Action; violence is not a solution. This report provides detailed information on the achievements of the 2019 16 Days Campaign in Libya.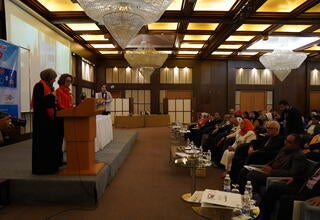 Today is a special day for women, girls, men and boys in Libya! In partnership with the Ministry of Social Affairs and the PSS team, the United Nations Population Fund (UNFPA) is proud to jointly launch with H.E. Ms. F...
Events
No content available